July 10, 2023
Seasoned executive will drive next level company growth & expand market share for leading healthcare last mile solution provider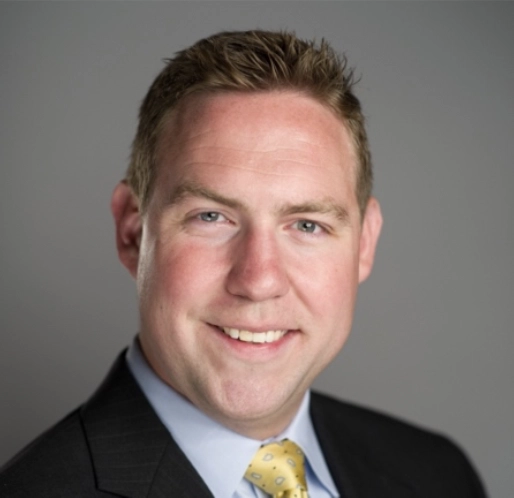 Clark NJ, July 10, 2023 – SDS Rx, leading last mile solution provider for the healthcare industry, is pleased to announce the expansion of their executive leadership team with the appointment of David Emison as its new Chief Commercial Officer. In this key role, Emison will be responsible for overseeing all commercial and customer-facing activities, including company strategy, sales, marketing, account management, pricing, new market penetration, and partnerships.
"This is a pivotal moment for SDS Rx, and we are thrilled to announce the appointment of Dave Emison as our new Chief Commercial Officer," said Drew Kronick, CEO of SDS Rx. "With his extensive experience and proven track record, Dave is the ideal professional to spearhead our company's growth in this next phase of our journey."
Emison brings nearly 20 years of industry experience at Cardinal Health, starting as a nuclear division product engineer and eventually serving as National Vice President of Sales. Throughout his tenure, Emison's responsibilities expanded as he achieved promotions to Director, Regional Director, and Region Vice President. In his most recent role as National Vice President, Emison led 250 employees across multiple business units, including Customer Success, Inside Sales, Reimbursement Solutions, Specialty Consignment, and CardinalASSIST ADM Logistics. His exceptional leadership and dedication were instrumental in driving growth and success for these teams.
As Chief Commercial Officer, Emison will play a crucial role in shaping the company's commercial strategy, optimizing customer engagement, and fostering strategic partnerships. Leveraging his deep industry knowledge and extensive network, Emison will contribute to the company's expansion efforts and the delivery of innovative last mile solutions.
"The addition of Dave to our organization marks a significant leap forward for our company," stated Kronick. "I am excited to partner with Dave, leveraging his expertise as we drive towards our mission."
Emison holds a Bachelor of Arts degree in Computer Science from DePauw University and a Master of Business Administration (MBA) from Towson University.
About SDS-Rx
SDS-Rx is a healthcare solutions provider, that manages last mile logistics networks for long term care pharmacies, , specialty pharmacies, infusion pharmacies, nuclear pharmacies, labs, and healthcare networks. The company's industry-leading technology is seamlessly integrated with each unique customer in order to ensure compliance, accuracy, accountability, and transparency. For more information, please visit www.SDSRx. com and www.MDS.com or call 877-646-4343.
Back to News