October 1, 2021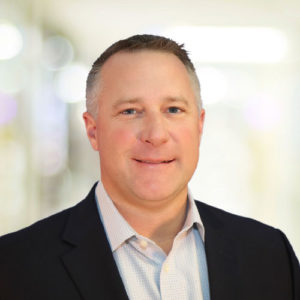 After an extensive national search, SDS Rx, the leading patient-focused last mile provider of delivery and logistics services to the healthcare industry, is pleased to announce the appointment of Blake Vaughn to the position Chief Operations Officer. As Chief Operations Officer, Blake will report to CEO, Drew Kronick and will lead the Field Operations, Central Operations and Driver Services Teams as well as the Customer Implementation Team.
Blake brings to the post over two decades of experience leading progressive, customer-focused companies where he has demonstrated an uncommon ability to devise solutions, drive efficiency and foster innovation. Most recently, he was COO of Lasership, the leading regional last mile provider of delivery solutions, owned by Greenbriar Equity Group. Prior to that, he served as President and COO of Trade Global, as well as VP Supply Chain Solutions at Speed Commerce. Blake holds a BA in Logistics from Georgia Southern University as well as a Masters of Business Administration (MBA) from University of Notre Dame's Mendoza College of Business.
"Blake brings a career of listening to customers and providing solutions to their pressing issues, "said Drew Kronick, CEO of SDS Rx. "Our mission is very clear as we look to enhance the quality of patient care, one delivery at a time and we're excited to have a person with Blake's exceptional background and experience to lead our company."
About SDS Rx
SDS Rx is the leading provider of patient focused last mile logistics solutions for pharmacy, wholesale pharmaceutical distribution, radioactive pharmaceuticals, and other healthcare environments. The company's industry-leading technology is seamlessly integrated with each unique customer in order to ensure compliance, accuracy, accountability and transparency.
For more information, please visit sds-rx.com or call 877-646-4343.
Back to News